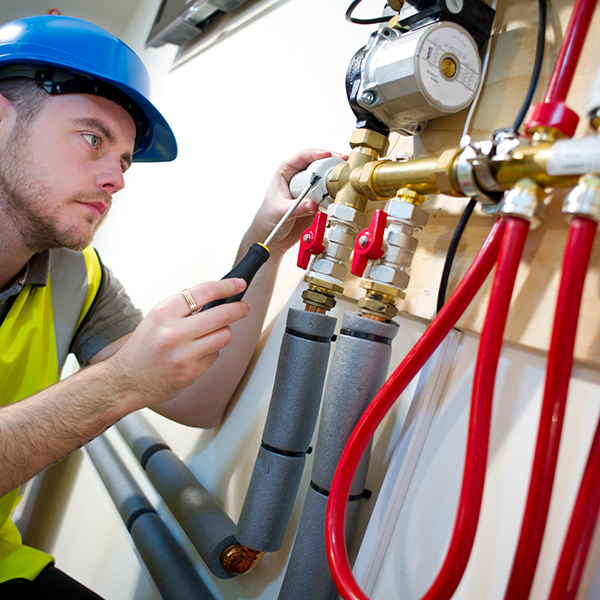 Krell Distributing offers affordable tools to empower you to complete your DIY radiant floor heating project. We provide everything you'll need to start and finish radiant floor heating installation. 

In addition to providing you with all the radiant floor heating tools you'll need to finish your project, we make the process easy with our free installation manual.
We understand that every DIY project can come with confusion and a big learning curve. Unlike other companies that give you a dump of materials  and tools that you may have no clue how they work together, Krell Distributing offers every customer expert advise with free unlimited tech support.

We have 47 years of experience helping homeowners and contractors get comfortable with a complete radiant floor heating system. Our system design team has decades of experience, providing unparalleled expertise to get your job done right and faster. 

Learn more about the radiant floor heating tools offered by Krell Distributing below. 

Ready to start your project now?

Get Quote
PEX Tubing: A Critical Component for Radiant Floor Heating
PEX tubing, short for cross-linked polyethylene tubing, serves as the distribution system for heat in radiant floor heating systems. PEX tubing is laid out across the area that will be heated. PEX tubing's durability and flexibility make it the perfect, essential radiant floor heating tool. 
A Pneumatic Nail Gun is a Necessary Radiant Floor Heating Tool 
A pneumatic nail gun is essential to properly installing the PEX tubing for your radiant floor heating system. The pneumatic nail gun fires safe, durable polyethylene clips that are a perfect fit, avoiding damage to the PEX tubing distribution system.
The pneumatic nail gun is made for flawless installation, providing no chance of overdriving nails or breaking tubing. Unlike similar tools, the RB-6 Pneumatic Nail Gun, available from Krell Distributing, is light and easy to use. 
Learn More About Pneumatic Nail Guns

Krell Distributing Is Your Source For Radiant Floor Heating Tools

We provide everything you need for your DIY radiant floor heating project: PEX tubing, the pneumatic nail gun, a custom pre-fab pump module, boilers, aluminum composite panels and more. 

With everything in one place and the guidance to get your project completed smoothly, why go anywhere else and risk components that don't match?

Ready to get started?

Get Quote