THE RIGHT RADIANT FLOOR HEATING APPLICATION FOR YOUR PROPERTY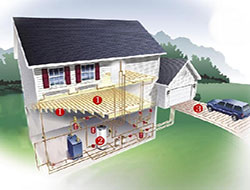 At Krell Distributing, we know each radiant heating system application offers unique benefits. As a comprehensive radiant heat products distributor, we make it easy to complete your upcoming renovation in New York, Pennsylvania, other northern states, or across the country. Whether you want to make your home more comfortable, access an unlimited supply of hot water, or quickly and easily de-ice your driveway, we offer the solutions you seek.

There are Three Common Applications For Our Products:
Radiant Floor Heat In Concrete Floors And Either Above Or Below Wooden Floors
Melting Ice And Snow In Driveways
Heating Hot Water
Radiant systems are incredibly efficient and durable. Not only will they offer immediate benefits, they can also have a big impact on your property's long-term value.
No matter which radiant heating system application interests you, Krell Distributing can provide all the supplies you need to get started on your project. With our prefab boards, professional parts, and detailed guides, we make it easy to experience the wonderful warmth radiant systems offer. To speak with our staff about your project and order from our Syracuse warehouse, call us today at 1-888-441-7553!
RADIANT FLOOR HEATING FOR SMALL AREAS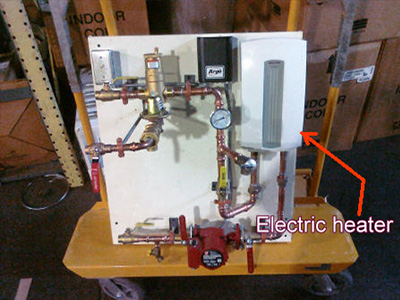 Single zone prefab piping module for small area radiant with electric heater
Property owners often need radiant heating for small areas, and Krell Distributing in Syracuse can provide the right radiant systems for spaces of every size and scale.
Customers from New York, Pennsylvania, all northern states, and the entire country who want a space-efficient radiant floor heating system are encouraged to contact our staff.
Radiant heating for small areas is made simple at Krell Distributing. To learn more about our radiant heating solutions, call us today at 1-888-441-7553!
RADIANT FLOOR HEATING PANELS FOR REMODELING AND MORE
At Krell Distributing, we are the premier wholesale distributor of radiant heating solutions. We are headquartered in Syracuse, NY, so we know the cold. Nothing beats a home with heated floors. We can provide heating floor systems to homeowners throughout the country, so whether you live in Alaska, Utah, Michigan, Nebraska, Pennsylvania, or Maine, we have America's solutions.
The addition or remodeling of a room is a great opportunity to incorporate radiant heating into a home. Radiant systems provide an economical alternative to conventional forced air heating for both homeowners and builders. Remodel panels are easy to install whether you are a professional or a DIY home improvement master!
| | |
| --- | --- |
| Panel Dimensions | 24"x24" |
| Thickness | 3/4" or 5/8" |
| Pipe Size | 1/2" or 3/8" |
There is relatively little additional technical knowledge required to correctly install the radiant heat panel. In fact, we have simplified the installation process, making our panel great for the pro or the DIY homeowner, as no professional design is needed.
Krell Distributing can supply homeowners with an efficient radiant heating system for new construction and remodeling projects. Our products will work with various flooring types including hardwood, gypsum concrete, tile, cement boards and any other similar pour over cement floors. Continue navigating through our site for additional supplies.
Contact us for any questions or to place an order, at any time!
OPEN AND CLOSED RADIANT FLOOR HEATING SYSTEMS MADE EASY

At Krell Distributing, we are experts in both open and closed radiant heating systems, and can help you understand the difference. In an open radiant system, radiant floor heat is mixed with domestic hot water. This condition may create a hazardous situation, because the low water temperature (below 140 degrees) is conducive to bacteria growth in the tubing. It is best to keep the domestic water system separated from the heating system water. For information on safe potable hot water go to the Centers for Disease Control website at www.cdc.gov.
Play it safe. Keep the two systems separate.
It is best to use the closed system concept when designing a radiant heating system. Aside from the bacteria potential, the closed system just works better. Closed system components are less expensive because an open system requires bronze or stainless steel pumps and fittings instead of cast iron. In an open system, oxygen is constantly being introduced into the system with incoming water, while in a closed system the original fill water, once vented of air, remains in the system for the life of the system.
We Do Not Recommend or Support Open-Loop Heating Systems.
Why?
The temperature requirements for healthy domestic hot water and the low temperature needs of your radiant floor heating are very different. This opinion is based upon our experience along with the national, state, and university studies and warnings.
The federal Centers for Disease Control website (www.cdc.gov) reports that 8,000 to 18,000 people contract Legionnaires' disease each year, with the illness fatal in 5%-30% of the cases.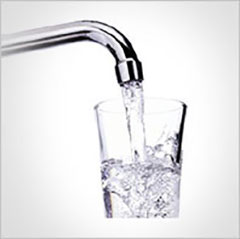 The CDC study recaps data documenting the presence of Legionella bacteria in residential water systems because of the water heaters being set below 140 degrees Fahrenheit in order to prevent scalding injuries. It's a perfect habitat for growth. Because the bacterium enjoys warm water environments, it's a potential problem in hot water distribution systems.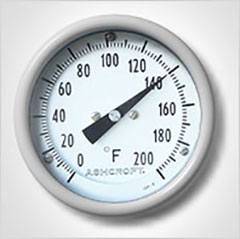 Now you know the difference between open and closed radiant heating systems, but feel free to contact us with any questions. We would be happy to help you with a closed system using a boiler designed specifically for radiant floor heating. We carry radiant heating supplies to help you in your project. As always, we provide continued technical support.
Contact us today to get started on your project.