PROFESSIONAL AND RELIABLE RADIANT HEAT SYSTEMS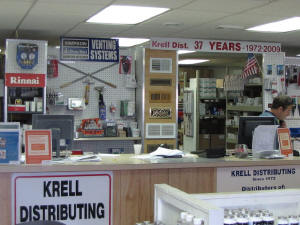 Krell Distributing is a family-owned and operated business founded in 1972 as a wholesale distributor of heating and air conditioning equipment. We specialize in radiant floor heating, radiant heat products, and the radiant heating system. For more than 47 years, we have provided services and materials for the contractor or dealer and to the homeowner or do-it-yourselfer.
Radiant Floor Heating Solutions From An Experienced Team
Our system design team, consisting of John Krell, Matt Krell, and Ken Stoneburg, has more than 47 years of experience. We ship prepaid from our 20,000 square foot warehouse located in Syracuse, New York. We are a company dedicated to providing individual service and information to answer all of your needs.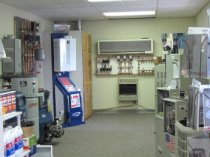 We believe in the person-to-person way of doing business. We take the guesswork out of planning your new or retrofit radiant heating system. Call or e-mail us with any questions you may have. No matter how large or small the project, we feel confident that we can help you achieve success from planning stages to completed comfort system.
Get Started with Radiant Floor Heating
When we receive an inquiry, it will be followed up within one day, if not the same day. You will then hear from us by phone to lay out in detail what we need to get started, which in most cases is just a floor plan. Literature and price quotes will be e-mailed, postal-mailed, or faxed directly to you. If you decide to purchase the system, we will provide an easy-to-follow layout including the wiring diagram, and ship the complete package to you. Unlimited free technical back up by phone is included with all sales, and in special circumstances, a job site visit. We make radiant heat easy for the do-it-yourselfer.
We look forward to hearing from you,
John F. Krell, President
Krell Distributing
The Krell Advantage Offers:
47 Years of Experience
Affordable Radiant Floor Heating Tools for Sale
Free Unlimited Tech Support
Highest Quality Materials
Competitive Wholesale Pricing
We can ship the complete system (boiler pump panel, tubing, insulation and manifolds) along with easy-to-follow plans.